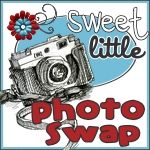 My Favorite Photos of the Week...
(oh man this is going to be a tough one for me..lol)
Being silly at lunch time. She was trying to use her tweezers to pick up her food!
Little Man was refusing to sleep in all of other favorite places except for on mommy!
I guess I really am that comfy. LoL
We went out to dinner with Grandma and Grandpa Wagner, and Great Grandma Hilts. Kenzie was showing grandpa that she knows where the mouth, eyes and nose are.
Kayden is growing up way to fast. Getting some belly time in and
trying to watch TV all at the same time.
This smile definitely puts me in a better mood! =)
At his 2 month Well Check. I really wish he would stop growing!
Going crazy at her 15 month Well Check Up!
Hope you all have a great and safe week!! =)