This week started out really good but ended very scary....Us, LiL Gerhardts hope we never have to go through this again, EVER!!!
*Chris ran out of sick days
*I ran out of patience
*Kenzie ran out of lil brother days
*Kayden ran out of the
HOSPITAL
!!
Really Good Start of the week...
Kenzie playing in the nursery having a good ol' time!
Fell asleep watching a movie
Having a picnic at the park
Sucky part of the week...
LiL Man was admitted into the hospital
Still being super cute even when he did not fell good
I just love this smile!!
Definitely feeling a lot better. He was talking up a storm!!
Letting me know everything is going to be okay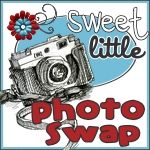 I hope everyone had a better week then we had....
I'm definitely hoping this upcoming week is a better one!!
Until Next time...